Why Choose McGavock?
Finding the right dealership can be difficult since many are not forthcoming about information about the vehicles they sell! Additionally, it can be frustrating when you can't find a car to fit your needs. However, McGavock is changing the game for dealerships in West Texas. With their wide selection of vehicles and commitment to honesty, they will provide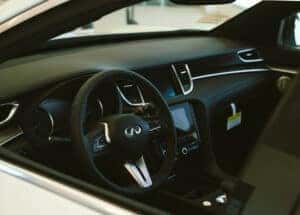 you with exceptional service. That way, you can find a vehicle that you love!
Excellent Customer Service
At McGavock, customer satisfaction is a top priority. We understand that buying a car can be overwhelming and time-consuming. Our team is dedicated to giving you to stress-so you feel confident in your decision.
McGavock's team is dedicated to assisting you every step of the way. We have free online tools available for customers to use so they are never left in the dark about pricing or vehicle information. Whether it's calculating finances or selecting features, you can find exactly what you need!
Luxurious Selection
If you're in search of a car with specific features, such as more legroom, better gas mileage, or advanced technology, McGavock has the latest selection of new and used luxury vehicles that cater to your needs. At McGavock INFINITI, you will find a car you love because we carry only the latest, top-quality vehicles available on the market!
Specials
Moreover, McGavock offers great deals for service specials. Save on oil changes, air filter replacements nad more! Additionally, with INFINITI's Premium Care, you can get up to 3 years of free maintenance with the purchase of a new INFINITI. Simply apply and provide verification to save big on your next vehicle.
Begin your car-buying journey today by contacting McGavock at (806) 701-4444.